We wanted to get a British Bulldog, we researched the breed and found a breeder and went over to see the litter.
We picked out our puppy (Harry) and talked about him with the breeder and we noted that his nose was slightly longer than most British bulldogs we've seen. We mentioned we'd heard about brachial airway surgery.
The breeder went on to tell us that the surgery is not necessary and to be wary of veterinarians who suggest it as a course of action.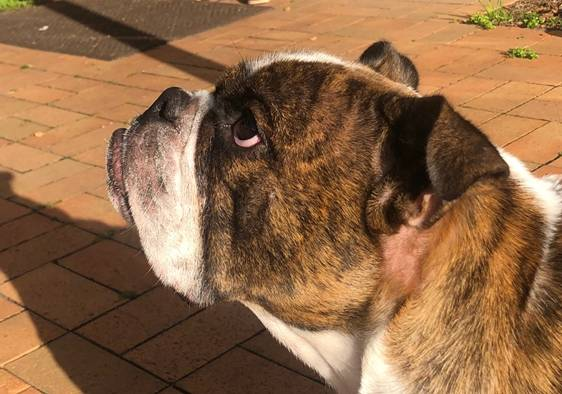 My wife and I took Harry to the local dog park regularly and noticed very quickly – even with a slightly longer nose he was still running out of puff in about 20 minutes of walking.
We had him checked out and opted to have the brachial airway surgery done while he was being de-sexed a few months later. We've noticed since that he has no trouble breathing and can go on walks for longer than 90 minutes without issues. It may not be necessary for all bulldogs, but my advice is this – Get it checked.
A good vet is concerned about the welfare and quality of life of your fur baby. Unlike breeders they study for 7 years to be able to do this.
PS. Even though Harry has a slightly longer nose, he's still well within the standard".
Click on our image to view Harry's assessment progress post airway correction. You can view his assessment pre-surgery, 14 days post surgery, then 3 months post surgery.