BOAS Related Intermittent Regurgitation
The number of complaints that we read on Bulldog social media groups regarding these breeds occasionally regurgitating, and this slowly increasing in frequency with age, is quite alarming.
The replies from social media responders are always the same. i.e. try various foods, ways of feeding them, go to the vets who often do thousands of dollars of imaging and tests (all to no avail because these vets are not understanding of the breed) etc etc. Sometimes these suggestions help, but more often than not, they don't. Here's why regurgitation occurs when anatomical defects exist – the negative airway pressure created by significant anatomical concerns leads to two problems:
1. Sliding hiatal hernia
2. Reflux oesophagitis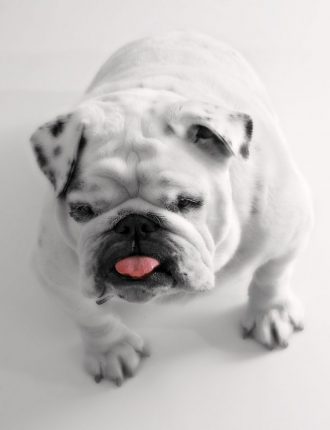 These problems lead to intermittent occasional regurgitation (and mild general discomfort). When airway issues are corrected early, there is an excellent chance of significant reduction or cure of these concerns. When we explain this to new enquiries, we are often left with exasperation from the client that the vet they had been seeing had never explained this ,and had performed hundreds (sometimes thousands) of dollars of tests, all to no avail.
Brachycephalic breeds that have ongoing intermittent regurgitation see the problem significantly improve or often completely resolve with corrective airway surgery. This is because it stops the sliding hiatal hernias and reflux oesophagitis that causes the problem. It is most important that owners of these breeds understand this if they have an intermittently vomiting dog. It may be due to diet or other concerns, it's just far more likely to be related to BOAS.