Dear Dr Karin Davids,
It is 5 weeks since BB's BOAS surgery so I thought I'd send a quick note to let you know how she is going.
Firstly I must tell you how amazed we were with her recovery. The next day she was up and about as if nothing had happened. In fact she was happily chewing on a deer antler – something I never would have expected for a dog that had undergone soft palate surgery the day before.
Her snoring has been almost completely eliminated and as such, she now has far better quality sleep and is not tossing and turning through the night trying to keep her airways open.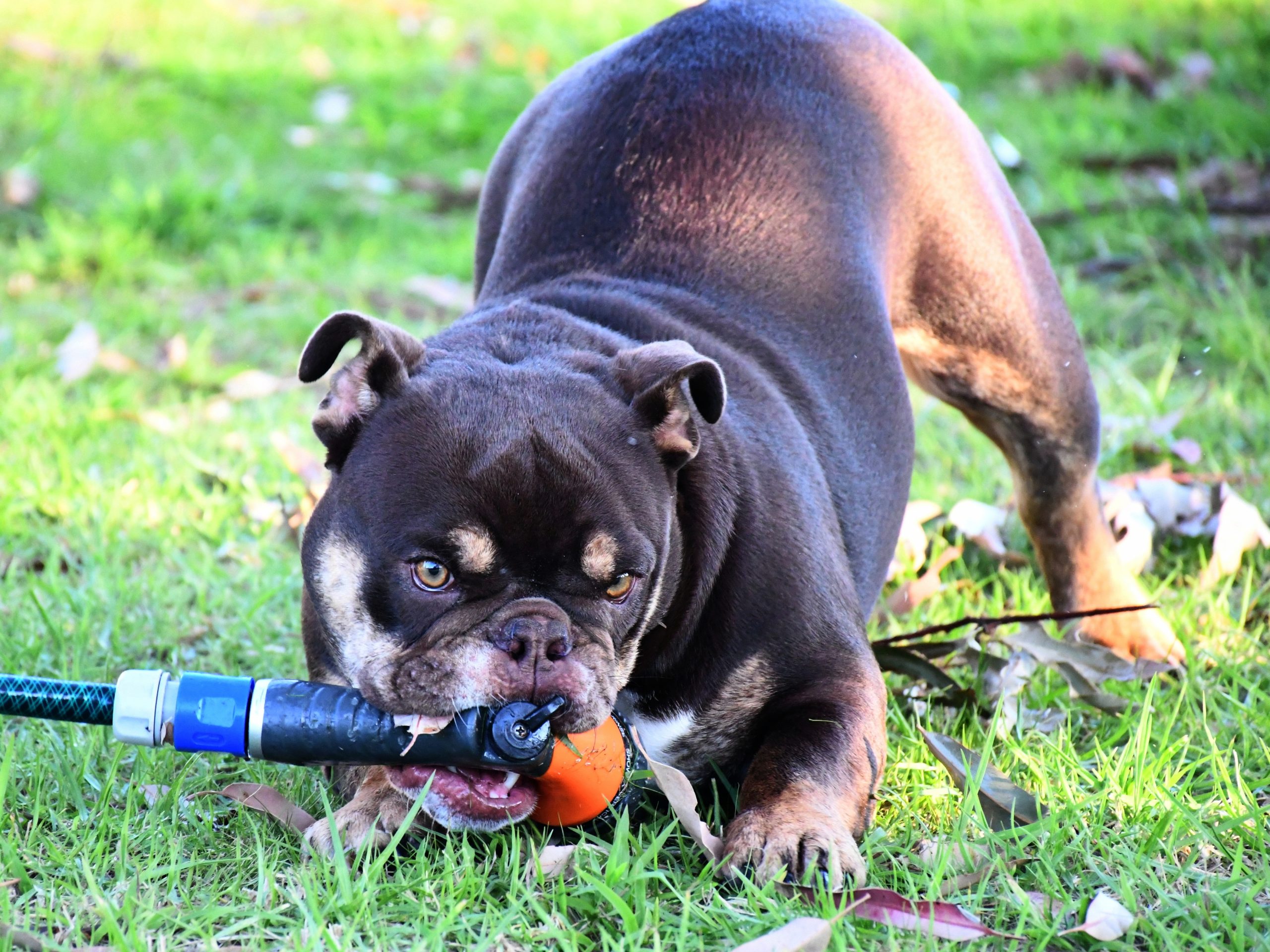 But it is BB's aerobic capacity where we have noticed the biggest improvement. As you know every day she has a run on an off leash dog beach. Prior to BOAS surgery we assumed that her aerobic capacity was just "that of a Bull Dog". Since seeing you she is a totally different dog. I would describe it as if you have taken a sock out of her throat. The improvement is remarkable, I would estimate an 80% increase in aerobic capacity.
I would just like to say, we found the whole process of BB's assessment and your advice to have BOAS done at the same time as de-sexing, right through to surgery, a positive experience with an excellent outcome. Thank you.
I would also like to say that prior to surgery, we had heard a lot of "negative chatter" regarding BOAS surgery and need to have it done. We actually lost sleep and were very concerned if we were doing the right thing. It is now obvious to us that BOAS surgery, at the very least is life changing. I would be very happy to recommend you and your team.
Once again, thank you so much.
B. Shepherd (BB's Dad)